I always liked Fandango's Who Won the Week post, and like to join in with some quirky stories from my own newsfeeds. All from our unique vantage points, the idea is to pick something (a person, organisation, anything) which "won" the week.
---
I wanted to dedicate this week to the newest sector of the US Military, which celebrated its first anniversary this week.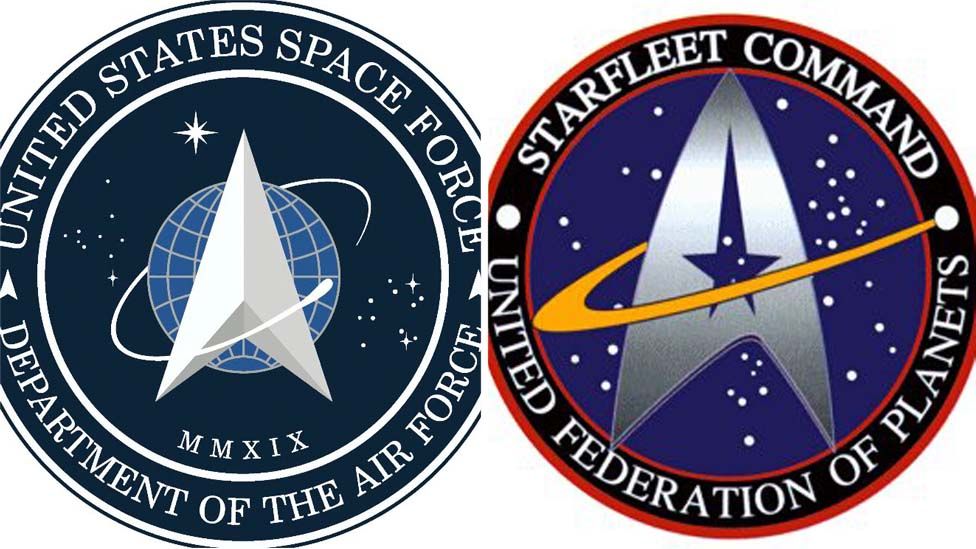 So as to avoid confusion, their's is the logo on the left. I mean right. No, left. Right. Left, Oh, bugger!
Yes, my winner this week is the US Space Force!
This sixth branch of the US military hit the 1-year mark on Friday. Since it was formed, its main task has been to… find a name for itself. So it was with great pride that Vice President Mike Pence – yes, this is how he spends his time – announced that members of the force would henceforth be called guardians. Of the Galaxy? Not quite. This comes after a year-long selection process, in which the general public was invited to choose the name. The idea clearly caught the publics imagination, with responses running into the… well, hundreds. Aren't you sorry you missed your chance?
The force, whose five-year mission which was created with the task of defending America's interests in outer space, was announced in 2018 by the US Commander-In-Chief, Donald Trump, who stated that it would be "great for the psyche of our country". Well, somebody was being psychotic…
The announcement of the name comes hot on the heels of an announcement made in January about the uniform.
To those readers who might think that I'm the one stuck in outer space, https://www.nytimes.com/2020/12/19/us/space-force-guardians-mike-pence.html
It's funny. When this was all first announced, it was greeted with derision. Can't think why!